Introducing a revolutionary new approach to Veterinary Medicine… The Companion Laser Therapy system. www.companiontherapy.com
Ashland Oregon,July 2011:  Dr. Tesluk of Ashland Veterinary Hospital, is pleased to announce the addition of the Companion Therapy Laser® to his practice.  Dr. Tesluk's practice is the first Veterinary practice in the region to add the Companion therapeutic laser. With the addition of the laser, companion animals will receive instant relief of pain, inflammation and swelling associated with soft tissue injuries, trauma, surgery and chronic everyday disorders.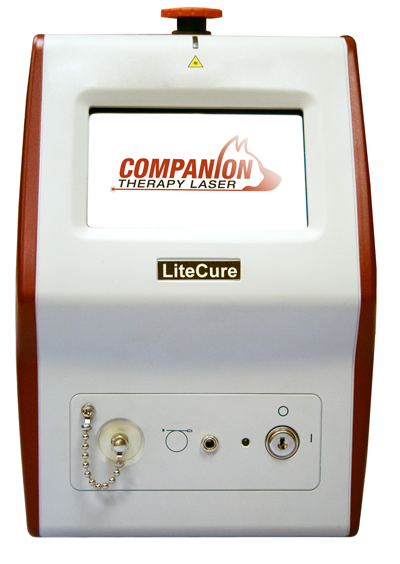 A relatively new branch of medicine, the Class IV laser delivers a large amount of light energy into the companion's body. When it interacts with damaged cells, healing is accelerated and pain virtually eliminated. As our best friends age, recover from trauma or surgery, or simply need relief from everyday aches and pains, this advanced technology offers: Drug-Free, Surgery-Fee, Pain-Free Relief.
Contact Ashland Veterinary Hospital today, to see if the Companion Therapy Laser® is the answer for your best friends aches and pains.